CS3MESH4EOSC is a 3-year EU-funded project that addresses the challenges of the fragmentation of files and application services, digital sovereignty and the application of FAIR principles in the everyday practice of researchers.
ScienceMesh is the Federated Science Cloud Mesh that connects existing and heterogeneous sites in a transparent way. It is a rich ecosystem for frictionless scientific collaboration and access to research services where data, applications, and computation are brought together.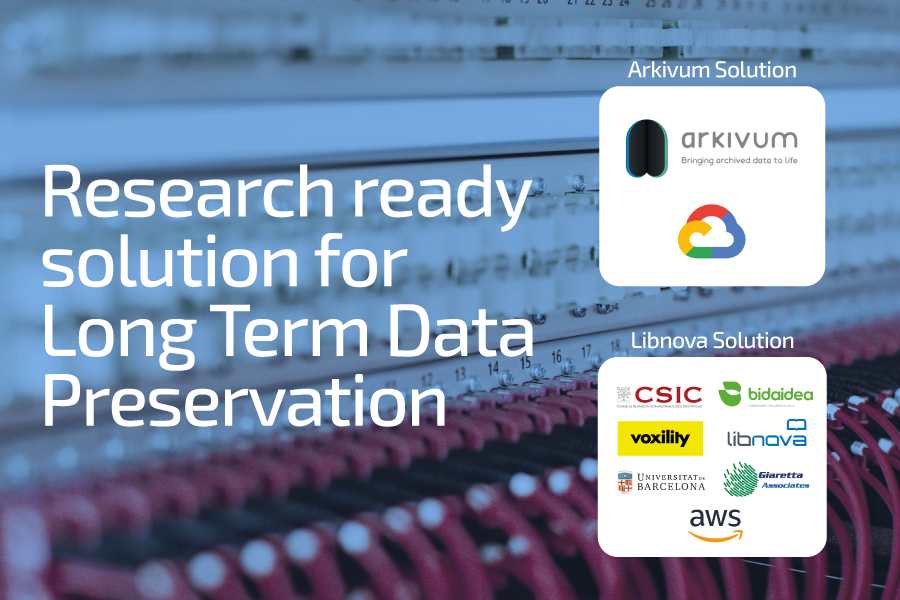 ARCHIVER - Archiving and Preservation for Research Environments - will introduce significant improvements in the area of archiving and digital preservation services, supporting the IT requirements of European scientists and providing end-to-end archival and preservation services, cost-effective for data generated in the petabyte range with high, sustained ingest rates, in the context of scientific research projects.
Digital Single Market strategy is one of the European Commission's (EC) 10 political priorities, intending to remove virtual borders, boost digital connectivity, and make it easier for consumers to access cross-border online content. The Open Clouds for Research Environments (OCRE) project, funded by the EC, is a practical example of how this can come about, and over the course of 48 months (finishing in December 2022) has successfully made it easier for consumers, in this case researchers and research institutions, to access a wide range of powerful commercial digital tools.
Posters from: - Research Space - University of Bologna - PNSC - Deutsches Jugendinstitut - Deutsches Klimarechenzentrum [DKRZ] - GRNET - IDARMA
IT4Innovations National Supercomputing Center at VSB – Technical University of Ostrava is a leading research, development, and innovation centre active in the fields of High-Performance Computing (HPC), Data Analysis (HPDA), and Artificial Intelligence (AI) and their application to other scientific fields, industry, and society. IT4Innovations operates the most powerful supercomputing systems in the Czech Republic.
GÉANT is the collaboration of European National Research and Education Networks (NRENs). Together we deliver an information ecosystem of infrastructure and services to advance research, education, and innovation on a global scale. We support open innovation, collaboration and knowledge-sharing amongst our members, partners and the wider research and education networking community.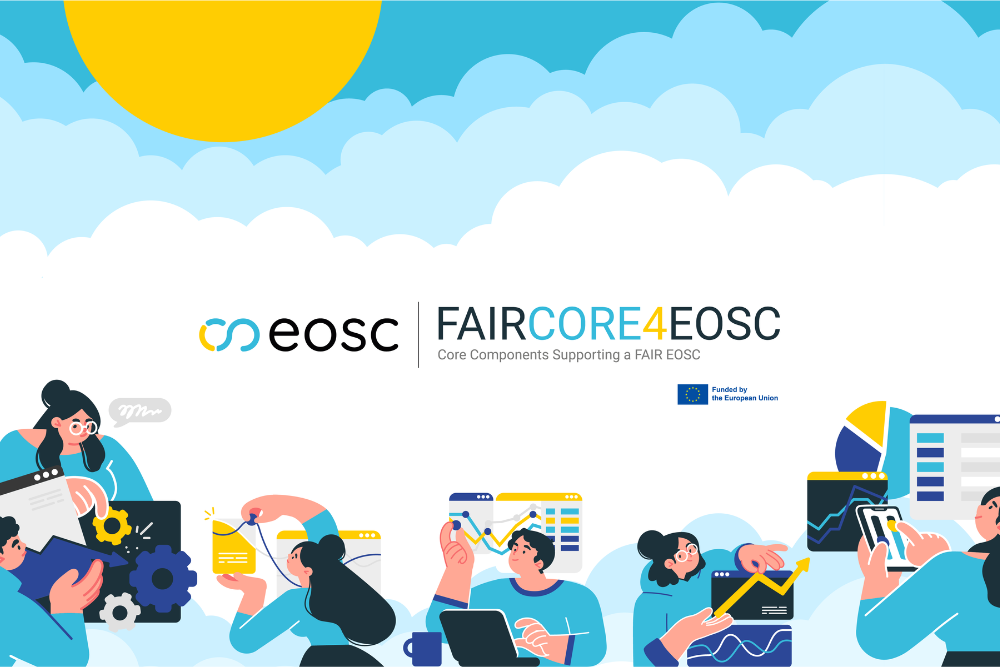 The FAIRCORE4EOSC Horizon Europe project focuses on the development and realisation of core components for the European Open Science Cloud (EOSC). Supporting a FAIR EOSC and addressing gaps identified in the Strategic Research and Innovation Agenda (SRIA). Leveraging existing technologies and services, the project will develop nine new EOSC-Core components aimed to improve the discoverability and interoperability of an increased amount of research outputs.
The EUDAT Collaborative Data Infrastructure (or EUDAT CDI) is one of the largest infrastructures of integrated data services and resources supporting research in Europe. It is sustained by a network of more than 20 European research organisations