Primary tabs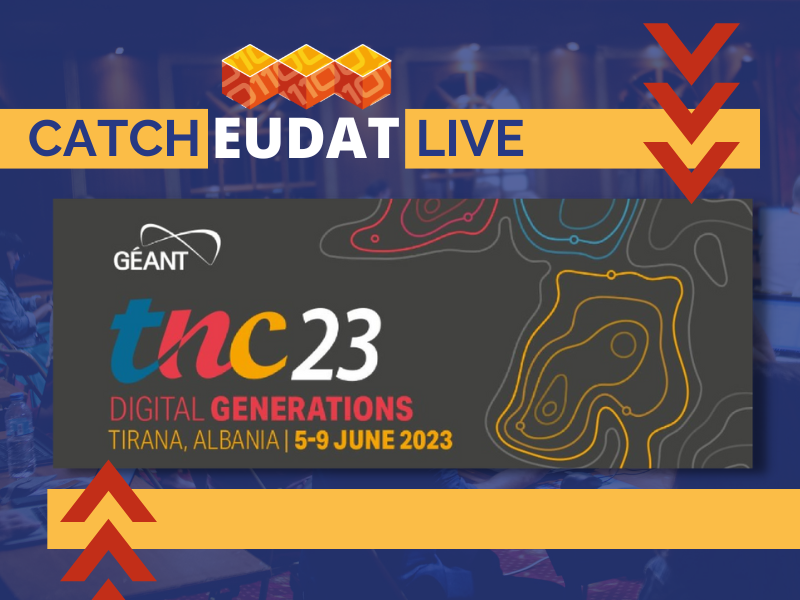 When:
Monday, 5 June, 2023

to

Friday, 9 June, 2023
With the close links between digital tools and research activities, supporting open science is slowly but surely becoming part of the scope of the activities of national research and education networks (NRENs).
This year, EUDAT returns once more to TNC, this time being held in Tirana, Albania. Representatives of NRENs and the research and education community are invited to meet our EUDAT representatives at the EUDAT booth to understand how FAIR-enabling research data management services can add value to the current work of research and academic communities.
Session: NRENs in Open Science
Supplementing our fixed presence at the exhibition, EUDAT in collaboration with GÉANT and RDA are organising a Side Meeting to discuss "Future directions for NRENs in Open Science" on Tuesday, 6 June 2023, 08:30 - 10:30 CEST | Underground B. More information to come shortly. This meeting addresses NREN strategies, activities and benefits of Open Science work. Lightning talks will cover GÉANT survey results and NREN case studies to identify future directions (max 40 mins). The focus will be on discussion to explore lessons and potential partnership opportunities between NRENs, EUDAT and RDA.
About TNC
The largest and most prestigious research and education networking conference, TNC attracts a truly diverse audience of over 800 participants from more than 70 countries, representing national and regional research and education networks, schools and universities, technology providers, and many of the world's most exciting scientific projects. By bringing together decision-makers, networking and security specialists, identity and access management experts, researchers, academics and students, TNC offers a unique collaborative experience.